Sophia Bush seemed destined to carve out a career in the entertainment field from the day she was born in 1982. She grew up in Pasadena, California, and was the only child of Charles and Maureen Bush (per The Famous People). Both of her parents had careers related to photography, and her father actually photographed Sophia Loren for years. As she told "Good Morning America" in 2019, she was named after Loren.
It's clear she continues to be inspired by both her parents in many ways. When she talked to Health in 2015 about what surprising thing she collects, she detailed a love for vintage cameras. "I grew up working with them in my dad's studio. I love what they look like, and I have them all over my house." A love for dogs came via her childhood as well, thanks to her mother. "When I was born, Bouncer, my mom's Doberman, was my protector. He slept by my crib every night, and I grew up rolling around with him my whole childhood," she told WebMD. "I wanted to rescue every dog I saw," she added.
Over the years, she has embraced a variety of roles and has become a fierce advocate for causes that spark her interest. Her social media pages provide a combination of fabulous throwback photos, current happenings, and passionate calls to action on a variety of topics. She's worked consistently since throwing herself into acting and it doesn't appear she plans to slow down anytime soon.
Let's take a look at her life in pictures.
Sophia Bush is determined to make an impression and change the world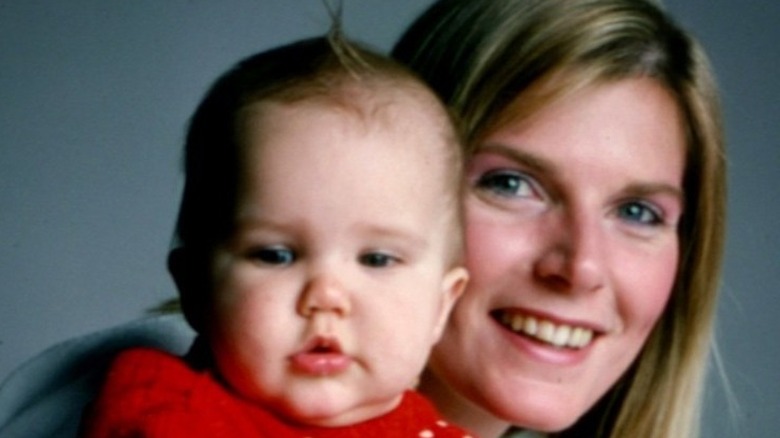 Sophia Bush said even as a child, "I was a tiny adult" (per Health). "I always wanted to save the world. My parents thought it was sweet and that I'd outgrow it — and I never did!" One way she embraced that was with dogs. Bush told WebMD that when she was 6, the dog belonging to her tennis teacher got loose. The dog ended up pregnant, and she said, "I begged and pleaded to adopt one, and my dad said, 'Absolutely not.' But my mom saw how upset I was, and eventually, my dad gave in." That dog, which she named Jake, became the first of many rescues.
During her childhood, Bush participated in 4-H and has fond memories of it. "The kid in this photo had no idea what her future held, but I am certain that leadership organizations and community groups helped to shape me into the woman I am today," she wrote on Instagram about a shot that showed her wearing her 4-H uniform. Bush loved to fish with her father and dreamed of becoming a surgeon. Over the years, Bush has heard a lot from people about her raspy voice. It turns out, her voice has been that way since childhood. "I love my voice. I've sounded like this since, I think, second grade," Bush told Today. "It's just how I talk. No, I'm not sick. No, I don't have a cold."
Sophia Bush's teen years were both rosy and challenging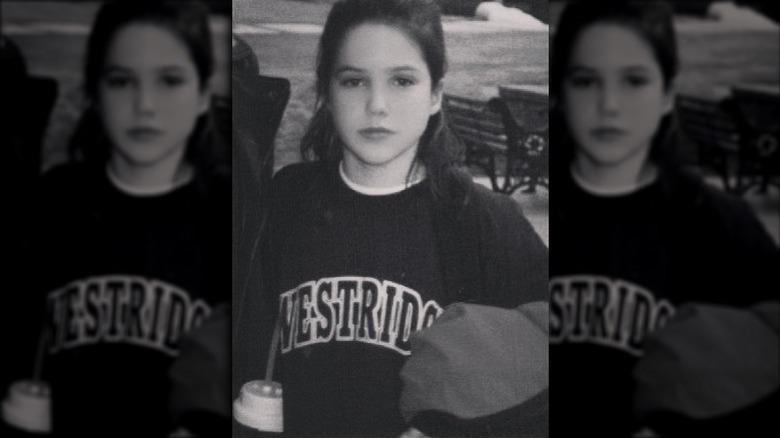 As a teen, Sophia Bush attended the Westridge School for Girls, and The Famous People noted it was a requirement at the school to be involved in the theater arts program. She wasn't thrilled about it at first, but she soon learned she enjoyed it. Bush had her awkward times as a teen, as she told Today. "I had braces for three years, overplucked the center of my eyebrows because I didn't understand to leave them alone, had terrible acne — the list goes on," she said. Despite those awkward times, Bush was quite popular in high school and was chosen as the 2000 Rose Queen, detailed the Los Angeles Times. At the time, she planned to attend Tulane University in Louisiana to double major in psychology and theater. Ace Showbiz noted that changed, though, and Bush instead attended the University of Southern California.
When Bush was 20, her life took a scary turn. She told Health her mom "was really sick" at that stage, and she said, "I watched her go through chemo, and that cracked me. My mother, my everything, the strongest woman I know, was literally on her knees unable to stand, and that shattered me." Her mom recovered, but it still shook Bush to experience that. As she attended college and watched her mother navigate her illness, Bush also started to land some acting gigs. She decided to drop out before completing her degree at USC to devote herself to acting full time.
Sophia Bush landed the life-changing role of Brooke Davis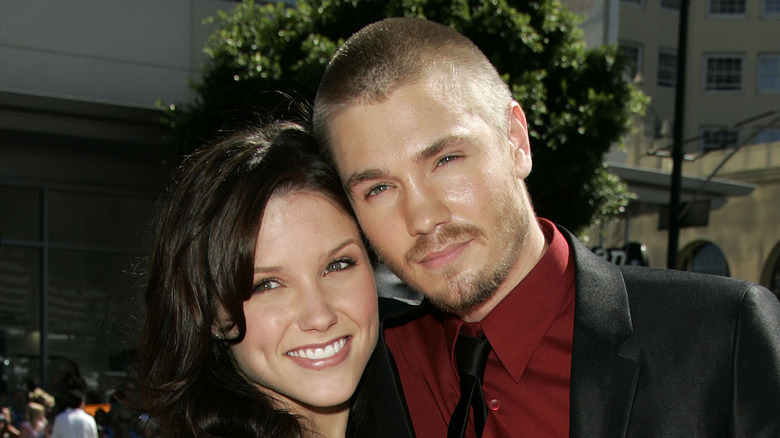 Sophia Bush landed roles in "Van Wilder" and "Learning Curves," shared Entertainment Weekly, prior to becoming Brooke Davis on "One Tree Hill." For several years, Bush's character was in a love triangle with Hilarie Burton's Peyton Sawyer and Chad Michael Murray's Lucas Scott. Off screen, Bush and Murray started dating shortly after "OTH" started. They got engaged in 2004 and wed in 2005. However, five months later, Bush filed for an annulment. She told Cosmopolitan she hadn't been looking for a relationship and said, "But when the person you're with asks you to marry him, you think: This must be happening because it's supposed to." On "Watch What Happens Live," she admitted, "Look, at the end of the day, we were two stupid kids who had no business being in a relationship in the first place."
Bush has also said the "OTH" set was quite toxic. She detailed on the "Chicks in the Office" podcast the cast was young and naive, and she later realized they were "fetishized" by "grown-ups who we trusted who now we understand were being really controlling and manipulative." There was also alleged inappropriate behavior from showrunner Mark Schwahn. "Look, my mom's like a crazy Italian lady from New Jersey. The first time Mark Schwahn grabbed my a**, I hit him in front of six other producers. And I hit him f***ing hard," she recounted. Back then, Bush felt pressure to stick with the show. More recently, she's been blunt regarding what she experienced.
A new opportunity and new problems for Sophia Bush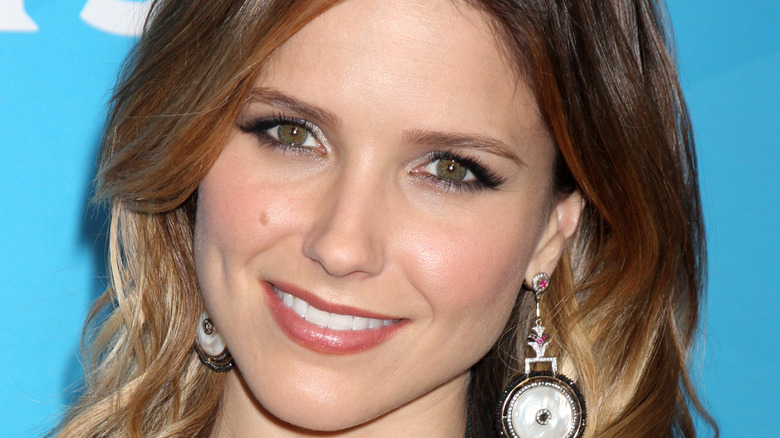 After "One Tree Hill" wrapped in 2012, Sophia Bush starred in the short-lived show "Partners" before appearing on "Law & Order: Special Victims Unit" and scoring a major gig on "Chicago P.D." (per IMDb). Her character of Erin Lindsay appeared on "Law & Order: SVU" a handful of times between 2014 through 2017, and Bush portrayed that same character on "Chicago Fire," "Chicago Med," and "Chicago P.D."
Four seasons into "Chicago P.D.," Bush quit and initially she was fairly quiet about her reasons. Later, in a chat with Dax Shepard on his "Armchair Expert" podcast, she revealed she'd "programmed myself to tolerate the intolerable." Bush explained she had "been so programmed to be good girl and to be a work horse and to be a tugboat" that she prioritized others ahead of her own health. Despite the parts of "Chicago P.D." she loved, Bush said her "body was falling apart, because I was really, really unhappy."
In comparing her experiences with Mark Schwahn on "One Tree Hill" with her frustrations on "Chicago P.D.," Bush said they were very different. On "OTH," it was Schwahn who was the primary concern, and he wasn't always on the set. On "Chicago P.D.," Bush detailed it was "a consistent onslaught barrage of abusive behavior." She told producers heading into Season 4 she wanted changes, and ultimately, she left four years into a seven-year contract.
Embracing 'kismet' and more privacy in her personal life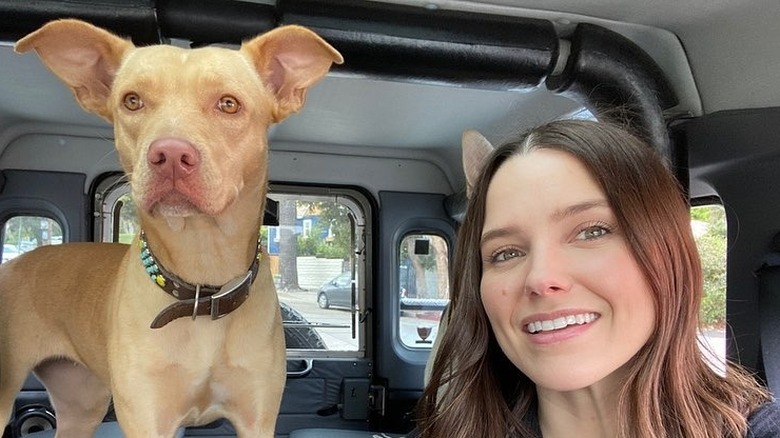 Sophia Bush worked steadily after "Chicago P.D." and in 2020 she was tapped to play Veronica on Hulu's "Love, Victor." The Hollywood Reporter detailed in February 2020 that Bush would lead a new CBS drama titled "Good Sam." The coronavirus pandemic threw a wrench into production, but in May 2021, Deadline revealed CBS had picked up the pilot for a fall 2021 debut. Bush explained on Instagram, "It all feels like kismet" to have this role now.
In her personal life, the actor has remained passionate about numerous charitable causes, noted InStyle. For example, she helped build primary schools in Laos and Guatemala, and she worked to fund female entrepreneurs. "I feel the most capable, curious, and bada** when I am active in my community, educated about current events, and using my voice," she explained. In addition, Bush developed a podcast titled "Work in Progress with Sophia Bush" and is also running the "Drama Queens" podcast with "One Tree Hill" co-stars Hilarie Burton and Bethany Joy Lenz. She still loves rescue dogs, especially pit bulls, and she fosters dogs too.
Bush recently told ET Online she's learned to protect her privacy more than she did early in her career. "It's hard to have nothing that's yours. And when you are a person who lives in the public eye, everybody wants to pick over everything and that can be really tricky," she detailed. "So I don't really hide what's going on in my life, but I don't flaunt it."
Source: Read Full Article