Despite the seemingly insurmountable odds, Emma Watson always knew she should play Hermione Granger in the Harry Potter movies. While she didn't have professional credits like some of the other actors who auditioned for the films, she was still confident. Watson developed a passion for acting through school plays and small performances. That passion would continue to grow after she worked on the Harry Potter movies with veteran actors like Maggie Smith.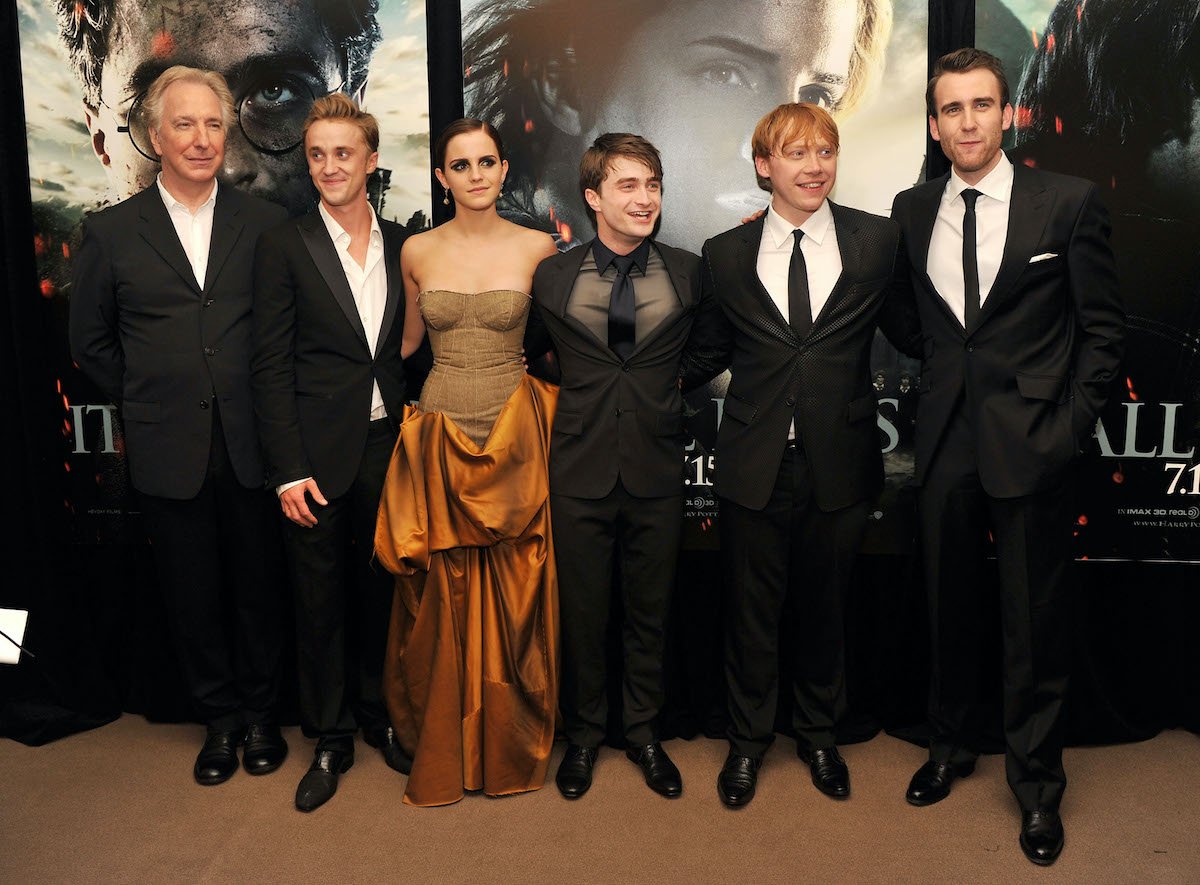 To say that Watson was prepared to take on the role of Hermione would be an understatement. She spent many consecutive hours going over her audition and trying to get it perfect. By the time she did her first screen test, she'd not only memorized all of Hermione's lines, but also Ron's and Harry's as well. But despite all her preparation, Watson still wasn't comfortable with seeing herself on screen.
Emma Watson used to be super nervous to watch the movies she was in
Of course, many actors aren't comfortable watching their performances on screen. And since Watson was only a child during the first couple of Harry Potter films, it's understandable that she was uncomfortable. In an interview with Late Night With David Letterman, Watson explained how nervous she'd be to watch herself on screen.
"You know, it's funny," Watson began when asked if she got nervous watching herself. "I used to in the early Harry Potter films. I would get very nervous. I would kind of twist myself up like a pretzel in my seat and I'd bite my nails and everything." Continuing on, Watson shared that her fellow Harry Potter alum, Maggie Smith, gave her some sound advice. According to the Noah actor, the advice helped her overcome her fear.
Maggie Smith told Watson to get a grip
"I'm pretty sure it was Maggie Smith who said this to me," Watson recalled. "This 10 years ago now so I, sometimes I struggle remembering. But uh — she said, you know, she basically said 'How do you expect to get better if you don't watch your performances?' And I said, 'Well that's a good point' and yeah. She kind of just told me to get a grip and since then I have watched my performances."
Smith channeled her 'Harry Potter' character, Minerva McGonagall
It's pretty fitting that Smith was the one to give Watson such helpful yet direct advice. After all, in the Harry Potter films, Smith portrayed Professor Minerva McGonagall. McGonagall was famous for being a fair yet no-nonsense witch who had great expectations for all of her students. It seems that Smith was able to take a page out of her character's book to give Watson the advice that she needed. And considering the advice eventually helped her to overcome her fears, we're sure that Watson was grateful to have it.
Source: Read Full Article