Meghan Markle has always looked picture-perfect on the red carpet, even before she became the Duchess of Sussex. Before marrying Prince Harry, she had a lifestyle blog, The Tig, where she shared her best tips on fashion, beauty, food, and travel. There's also no shortage of online articles that list all of the beauty products Meghan loves, along with a complete guide to her beauty routine, via Women's Health. After all, the Duchess is known for her love of healthy eating, staying hydrated, and exuding the kind of confidence you'd expect from the woman who played Rachel Zane on "Suits." 
"I think as you get older, you feel more confident, and you don't need to put that much effort in — to be able to throw your hair up in that very French way doing things. If your outfit is on point, one thing has to be off for you to look perfect," she told Glamour U.K. in 2017.
And while Meghan is the kind of person who doesn't mind showing us her perfectly tailored, postured, and put-together side, there's another side she doesn't show very often: the bare-faced one. Keep scrolling to see what Meghan looks like without makeup!
Meghan Markle isn't afraid to go bare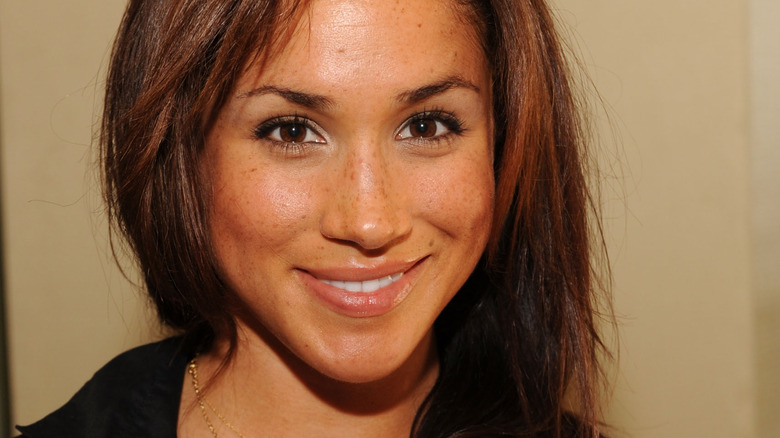 While Meghan Markle's critics have had a lot to say about her over the years, the former Hollywood star tries her best to stay true to herself. She's also made it no secret that she's tried to carve a new path for young women and girls who look up to her and see themselves. 
That might be one of the reasons why she's so proud of her physical attributes, even when others tried to erase them with Photoshop. "In the past, the dream girl would be blonde-haired and blue-eyed. It wouldn't be me, who's biracial and freckled," she told Fashion Magazine in 2014.
So, how does Meghan look like with no makeup? Well, just as you'd expect with that California glow she's known for and the megawatt smile that Prince Harry probably fell in love with. Speaking about how they first met, Harry described Meghan in 2017 as "beautiful" and someone who just "tripped and fell into [his] life," according to the BBC. Well, even if she did trip and fall, she probably still looked flawless doing so. Some girls just have all the luck, right?
Meghan Markle always puts her best face forward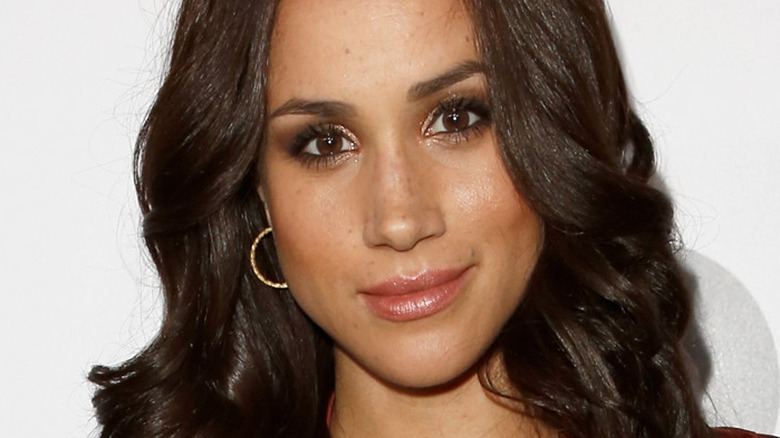 Before the multi-million dollar wedding, tiaras, and jewels, along with all of the royal drama that you'd expect behind closed palace doors, Meghan Markle had a steady job on the USA legal drama "Suits" and a rather busy lifestyle that took her from one coast to another during any given week. Whatever time she had for herself, Meghan made sure to take full advantage of it.
"At this point of my life, everything I'm doing, I'm really passionate about. So even when it's exhausting, I still enjoy it because it's purpose-driven," Meghan told Ebony in 2016. "But I've also realized that if I didn't find that inner quiet, my inner peace, I might not be able to do it all. Now, at the end of a crazy day, I can sit down with a good friend, take a load off, breathe a sigh of relief, let go, and begin anew."
Even with the stress that came with her busy schedule (and all of those interviews she's done since), Meghan has always felt comfortable in her own skin. 
Source: Read Full Article