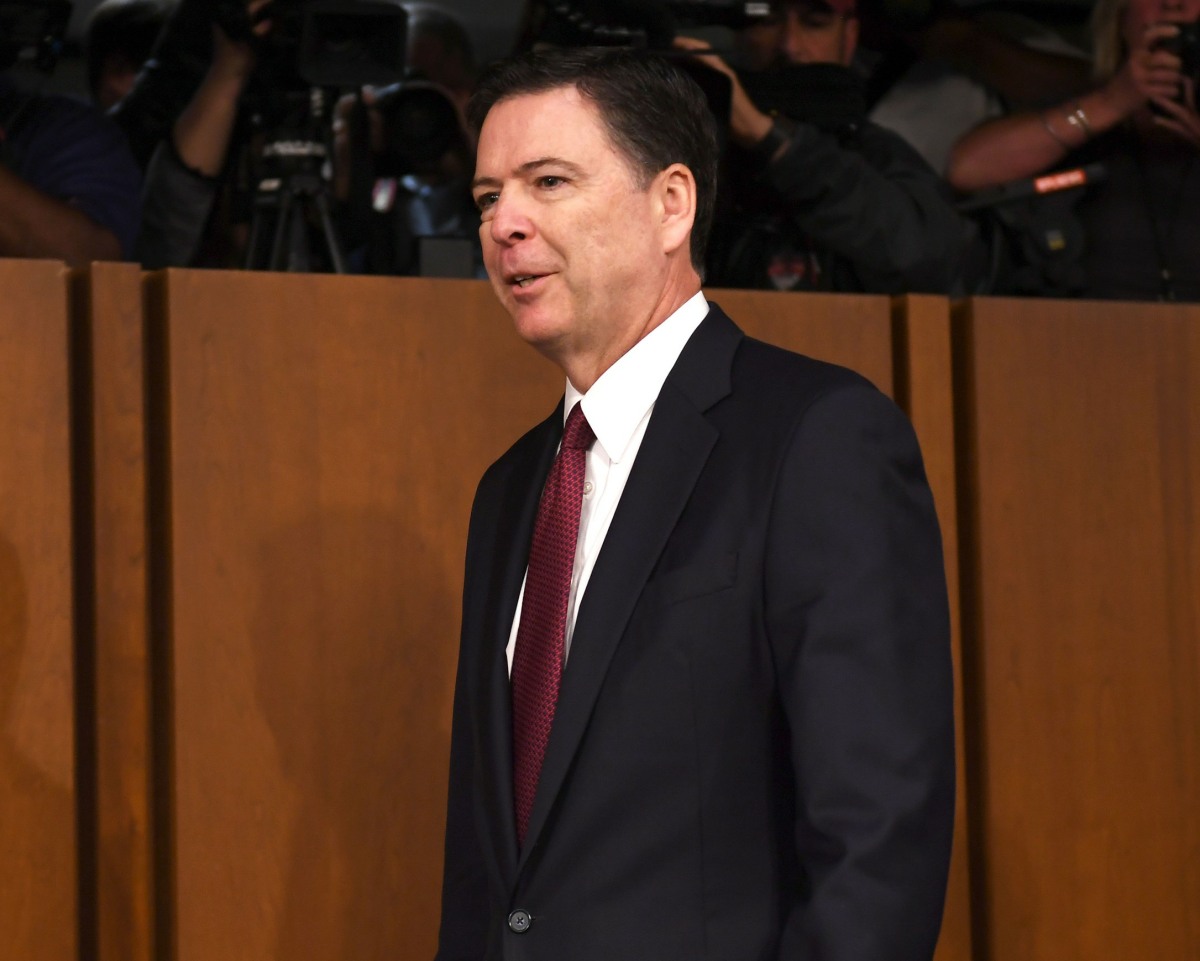 James Comey is a C-U-Next-Tuesday. I don't use that word for all of my enemies, but I think it's completely warranted for Jim Comey. Comey was the FBI Director who decided to crash the 2016 election just weeks before Election Day to announce a probe into But Her Emails. He violated the FBI's protocol by doing so. Then for his trouble in openly helping Donald Trump get elected, Comey also oversaw an investigation into all of the early Trump-Russia connections. That's when Trump fired him and that's when Robert Mueller was appointed as the special counsel. To hear Comey tell it, he too is a Trump victim. He believes he stands for justice (he does not) or the rule of law (nope), and he's absolutely a legend in his own mind. Well, Comey has a new book coming out and Comey thinks – wait for it – that the Biden-Harris administration shouldn't bother investigating all of Donald Trump's crimes, or the Trumpland Crime Syndicate.
Donald Trump should not be prosecuted once he leaves the White House no matter how much evidence has been amassed against him, the former FBI director James Comey writes in a new book. The next US attorney general, under Joe Biden, should not "pursue a criminal investigation of Donald Trump", Comey writes, "no matter how compelling the roadmap left" by the special counsel Robert Mueller, or "how powerful the evidence strewn across his history of porn stars and financial fraud".

"Although those cases might be righteous in a vacuum," Comey writes, "the mission of the next attorney general must be fostering the trust of the American people."

That opinion is likely to surprise many – perhaps including Trump himself – as Comey has emerged as a powerful critic of Trump and has been the frequent target of threats and insults from the 45th president. Comey's new book, Saving Justice: Truth, Transparency and Trust, is his second and will be published on 12 January. The Guardian obtained a copy.

Comey's high profile since leaving government has earned him as many critics as supporters and his new book will be closely examined. He writes that it is for "ordinary citizens, not legal experts or historians", and is meant to be a guide to rebuilding institutions battered by Trump. Biden will be inaugurated on 20 January but has not yet named his nominee for attorney general. The former deputy attorney general Sally Yates, who briefly led the department while Comey led the FBI and was also fired by Trump, is among reported frontrunners. So is the former Alabama senator Doug Jones.
[From The Guardian]
This is so asinine and infuriating, I barely have words. First of all, intelligent and decent politicians can do many things all at once – they can investigate and prosecute Trump for his high crimes and misdemeanors AND foster trust with the American people. Some might even argue that prosecuting Trump would be one of the best ways to foster trust, to show that no one is above the law, and that we're not going to ignore the blatant criminality and abuse of office just because Trump has violent white supremacists on his side.
I'd also like to continue to make this argument, because it has become more likely as we get closer to the inauguration: Biden might not have a choice. His DOJ might not have a choice. I kind of believe that President Biden doesn't want to start his presidency by investigating his predecessor, but the Biden DOJ *will* have independence, and there was so much open, blatant criminality in the Trump Era, it's difficult to believe that everyone in Justice or the FBI will just ignore it. The answer for Biden might be the appointment of one or several special prosecutors to investigate different aspects of the Trump criminal empire. That way, the special prosecutors can work in peace and quiet, unconnected to the Biden administration's daily activities. So, no, the answer is NOT the Comey method, which is "let treason sh-tbirds and wannabe gangsters get away with everything because we don't want to hurt their suckbaby loser feelings."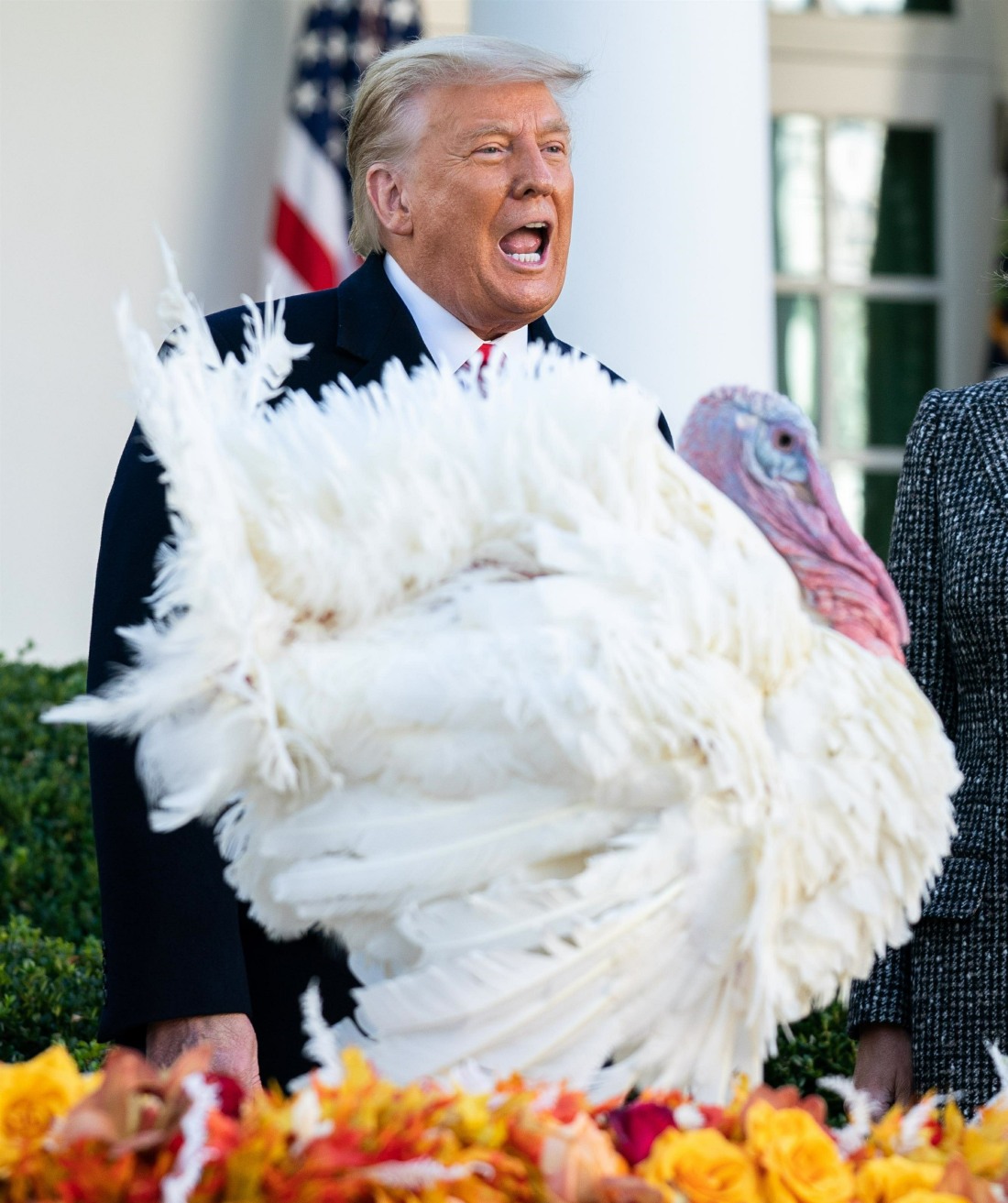 Photos courtesy of Backgrid, Avalon Red.
Source: Read Full Article