Gossip Girl Season 1 finally kicks off the talked-about continuation series in July 2021. The new TV show has a lot in common with the beloved one that began in 2007. But there are also several differences, including the first season's episode count and how it airs on HBO Max.
'Gossip Girl' Season 1 premieres on HBO Max
More than nine years after the original series starring Blake Lively and Leighton Meester went off the air, HBO Max brings back Gossip Girl. Set in the same world as the original, Gossip Girl Season 1 follows a new group of wealthy teenagers attending a private school in New York City's Upper East Side.
While the first Gossip Girl series aired on the CW, one of the most popular networks at the time, the new version meets the cord-cutting Gen Z generation where they are — a streaming service. HBO Max — which, like the CW, is owned by WarnerMedia — is home to the series, which premieres Thursday, July 8, 2021.
The first 6 episodes air in Summer 2021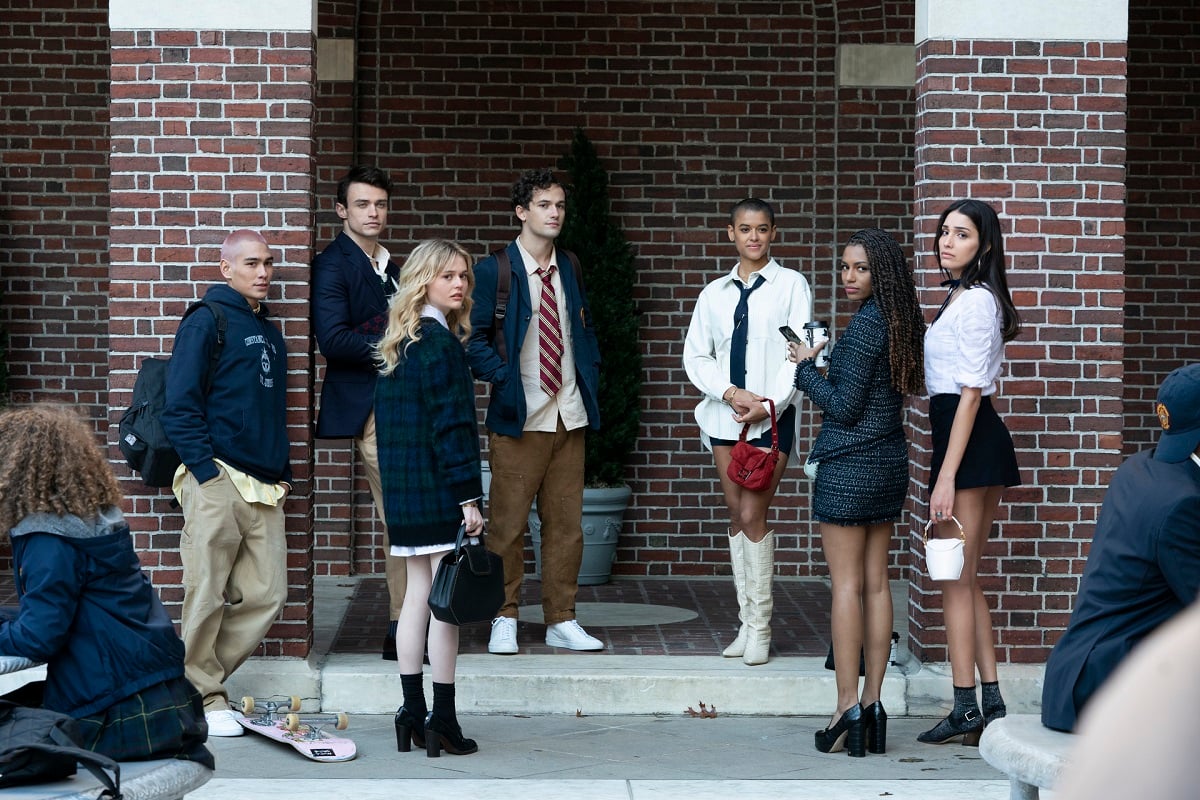 Aside from the actors, characters, and Kristen Bell's narrator's method of communication, the new Gossip Girl series differs from its predecessor in another way. While the original was beholden to the usual network scheduled of long seasons stretched from fall to spring, the first season of Gossip Girl premieres in the summer.
And unlike the 20-something episode seasons of the CW series, HBO Max's version keeps its episode count short and sweet. Gossip Girl Season 1 consists of 12 episodes. The first six air in July and August 2021, premiering weekly every Thursday on HBO Max. The premiere also airs on the CW the next day, July 9, at 8 p.m.
When does the back half of 'Gossip Girl' Season 1 premiere?
While six episodes aren't out of the ordinary for a miniseries these days, fortunately for viewers, that isn't all that's on the docket for Gossip Girl Season 1. "During production, the show's ten-episode order was extended to 12, with six dropping weekly starting on July 8 and six dropping in the fall," revealed Vulture in a behind-the-scenes look at the new series.
But the series wasn't without hiccups. Initially set to premiere in 2020, production was delayed on Gossip Girl Season 1 due to the coronavirus (COVID-19) pandemic. "A show that would normally take eight months to shoot has, because of COVID, taken twice that long," noted the Vulture article. Filming began in November 2020 and continued into mid-2021.
For Safran, this method worked just fine. "The benefit of a 12-episode season is I do have the time and the space to step back and make sure," the creator told Variety. "I slowed the story down. There are 16 series [regular cast members] instead of seven. And they're up to 22 recurring [cast members] instead of 12, and so the world is bigger. In order to slow down story, there's more story!"
Source: Read Full Article