Steven Spielberg was often the biggest name associated with his films. Although he always works with great actors, the filmmaker often didn't tap into the stardom of some of Hollywood's biggest movie stars. 1998's Saving Private Ryan was a clear exception, as it marked his first collaboration with Tom Hanks. However, Spielberg had a different approach in mind for the title character, whom Matt Damon would eventually play.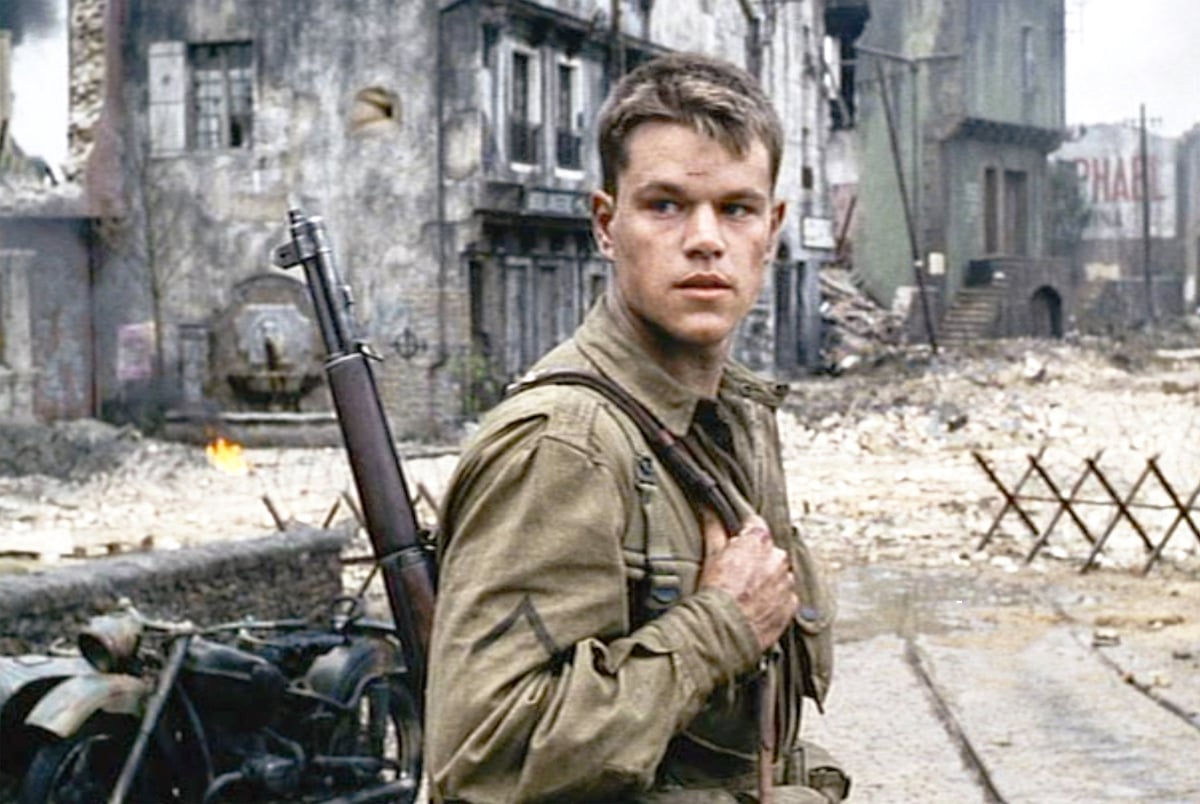 'Saving Private Ryan' has a stellar ensemble cast
Of course, Hanks was one of the biggest movie stars in the 1990s. So Saving Private Ryan rightfully emphasizes his lead role as Captain John Miller. However, the movie also features a gifted cast of supporting players as the rest of Miller's platoon. These include Edward Burns, Tom Sizemore, Jeremy Davies, Adam Goldberg, and Barry Pepper.
Most notably, Vin Diesel — in one of his first movie roles — plays Private Adrian Caparzo. Diesel would go on to stardom just a few years later, as the star of Pitch Black, The Fast and the Furious, and xXx. All three movies kicked off franchises that continue on this day. But what of Damon? Certainly, Spielberg was thrilled at the notion of having such an up-and-comer in his film, right?
Steven Spielberg had a specific approach to casting the title role
In fact, Spielberg actually went out of his way not to cast a famous face as the titular Private Ryan. According to reports, the director hoped to have "an unknown actor with an All-American look" in the role. While Damon fits the latter half of that description, he was most certainly not unknown by the time Saving Private Ryan released. In fact, just a few months earlier, he and Ben Affleck had become Oscar-winning screenwriters.
When Saving Private Ryan filmed in the summer of 1997, Damon had just wrapped production on Good Will Hunting. That film — which landed Damon a Best Actor nod — hit theaters in December and earned $226 million worldwide, according to Box Office Mojo. Suddently, Damon was a leading man. And Spielberg's plan to cast the central character of his World War II epic fell by the wayside. Still, Saving Private Ryan didn't suffer.
Matt Damon's fame only grew after the movie's release
As famous as Damon was when Saving Private Ryan released, the actor's career was still very much on the rise. Since then, he has become a much more prominent presence in Hollywood. Even a year later, he landed one of his most acclaimed roles as another title character, this time in The Talented Mr. Ripley.
In the years since, Damon was an integral part of the star-studded cast of Ocean's 11 (and its sequels), became an action hero as Jason Bourne, and starred opposite Jack Nicholson and Leonardo DiCaprio in the Best Picture winner The Departed. In 2016, nearly two decades after Good Will Hunting, Damon even got his second Best Actor nod for The Martian.
Source: Read Full Article