The Waltons led a simple life in the mountains of Virginia. Making The Waltons was not quite so simple. The classic TV show was a Hollywood production in the 1970s with everything that entailed. Now, the cast and crew are sharing stories about some of the difficulties they had.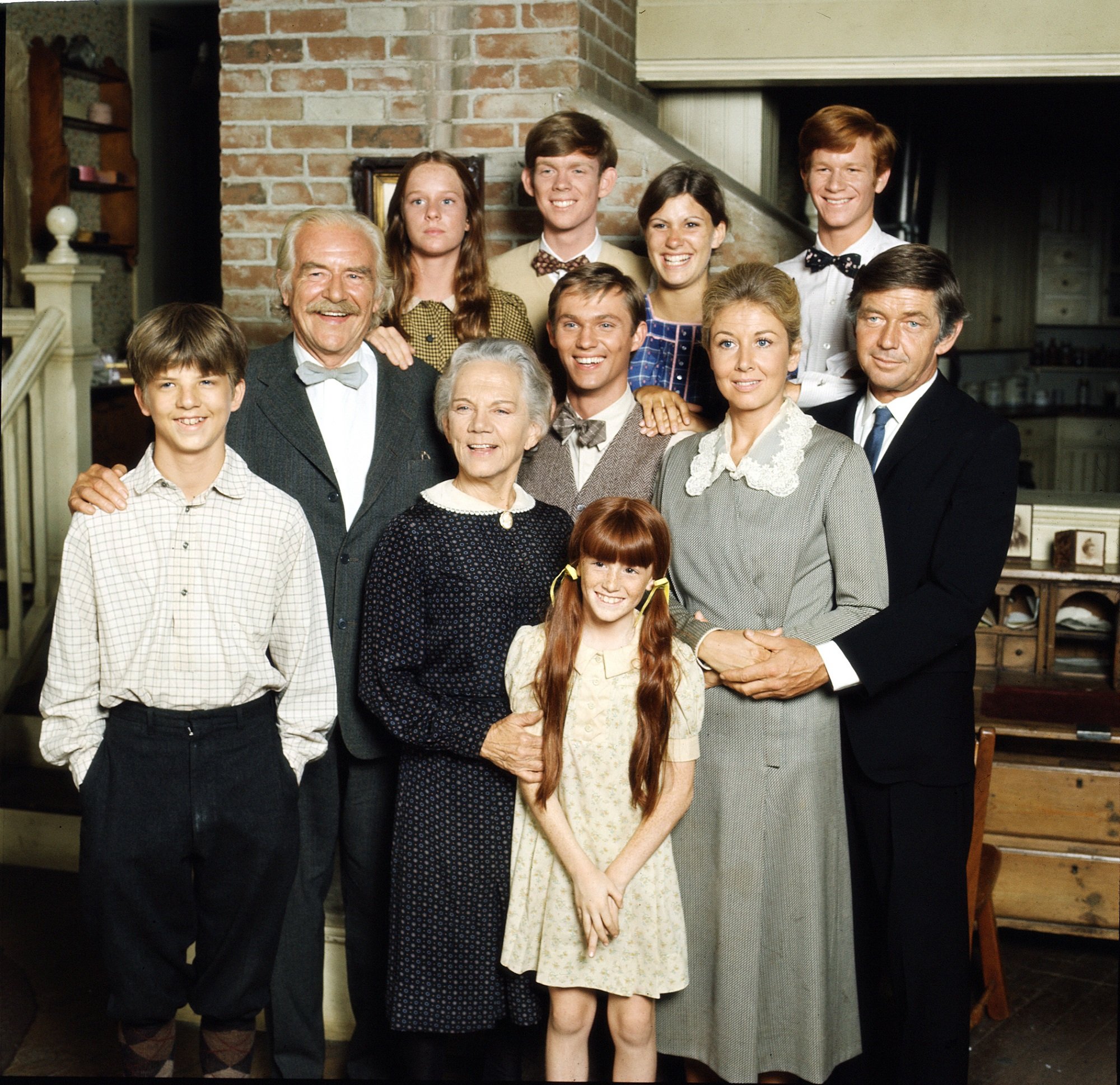 Cast member Richard Thomas joined his costars for a Stars in the House reunion of The Waltons. Hosts Seth Rudetsky and James Wesley surprised the cast with John Dayton, a former production assistant on The Waltons who went on to have his own career in Hollywood. Dayton shared stories of some of the hurdles The Waltons faced.
'The Waltons' house existed on the Warner Bros. lot, twice
The Waltons filmed at Warner Bros. in Burbank, California. The house was actually two locations at the studio.
"There was the exterior house which there was nothing behind there," Thomas said. "There was a stairway you could get up to the windows behind and the roof and all that could support us. Then the interior was on the stage of course. Was it stage 26? So it was a mixture of outside and inside."
Neighbors interfered with exterior filming of 'The Waltons'
When they had scenes outside the house, The Waltons cast would film on the Warner Bros. backlot. The problem was, behind the backlot was a residential neighborhood in Burbank.
"What was behind the house, that was California Street behind there," Dayton said. "There was a guy just over the other side of the berm, a house. He lived there. If he found out that we were going to shoot the exteriors, he would start his lawnmower."
The crew figured out ways to get the lawnmower man to stop
Production needed clean sound so you could hear The Waltons dialogue. Plus, The Waltons didn't have any neighbors with motorized lawnmowers in the '30s and '40s.
"I think it was [assistant director] Ralph Ferrin who said to me, 'Go give him 25 bucks,'" Dayton said. "I said, 'Are you kidding me?' He said, 'No, give him 25 bucks, he'll stop his lawnmower.'" Must've made a mint."
The lawnmower man still made it into some episodes of 'The Waltons'
The neighbor wasn't the only sound problem The Waltons faced. Warner Bros. is also very close to the Bob Hope Airport in Burbank.
"I remember very well between The lawnmower and the planes going to Burbank airport," Thomas said.
Dayton also remembered how sound mixer Bill Flannery would hear the lawnmower. Dayton said if fans listen to the show closely, they may still hear him.
"Poor Bill Flannery," Dayton said. "We'd have our headsets on, you'd see Bill, he'd just twitch a little bit. But a lot of episodes you can hear him. If you really listen you can hear him."
Source: Read Full Article