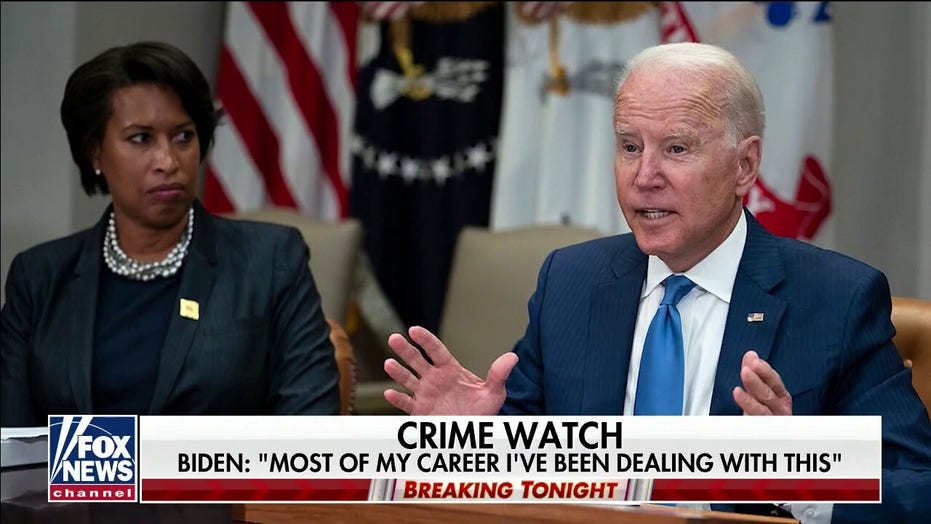 President Biden meets with local officials to discuss crime surge
White House correspondent Peter Doocy reports on how the Biden administration is looking to tackle an alarming spike in crime.
The New York City Police Department is looking for a man who allegedly assaulted an 83-year-old bus passenger in the Bronx, dumping a soda on his head and punching him in the face multiple times.
Video released by the NYPD shows the two men standing by each other on a bus and talking for a few seconds before the suspect raises a full soda and starts dumping it on the octogenarian's head.
The victim was trying to get off the MTA bus around 5:30 p.m. on May 31 in the Bronx before the confrontation occurred, according to police.
He sustained multiple facial fractures and was treated for his injuries at a local hospital.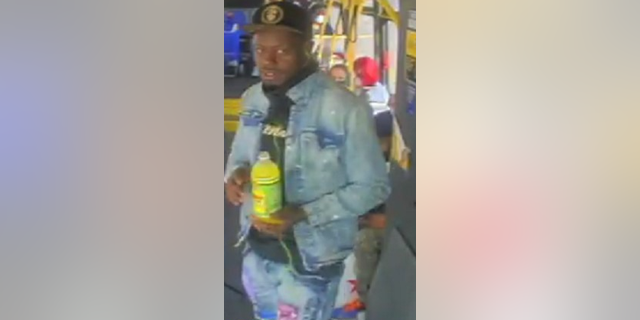 The NYPD is searching for this man who they say assaulted an 83-year-old bus passenger in May. 
(NYPD)
NYPD described the suspect as "a dark-skinned male approximately 30 – 40 years of age, 5'11" tall, 180 lbs and was last seen wearing a denim jacket, blue jeans, a black hat and black sneakers."
There have been more than 11,000 felony assaults in New York City this year, a 6% increase over the same time frame in 2020, according to NYPD statistics.
Source: Read Full Article