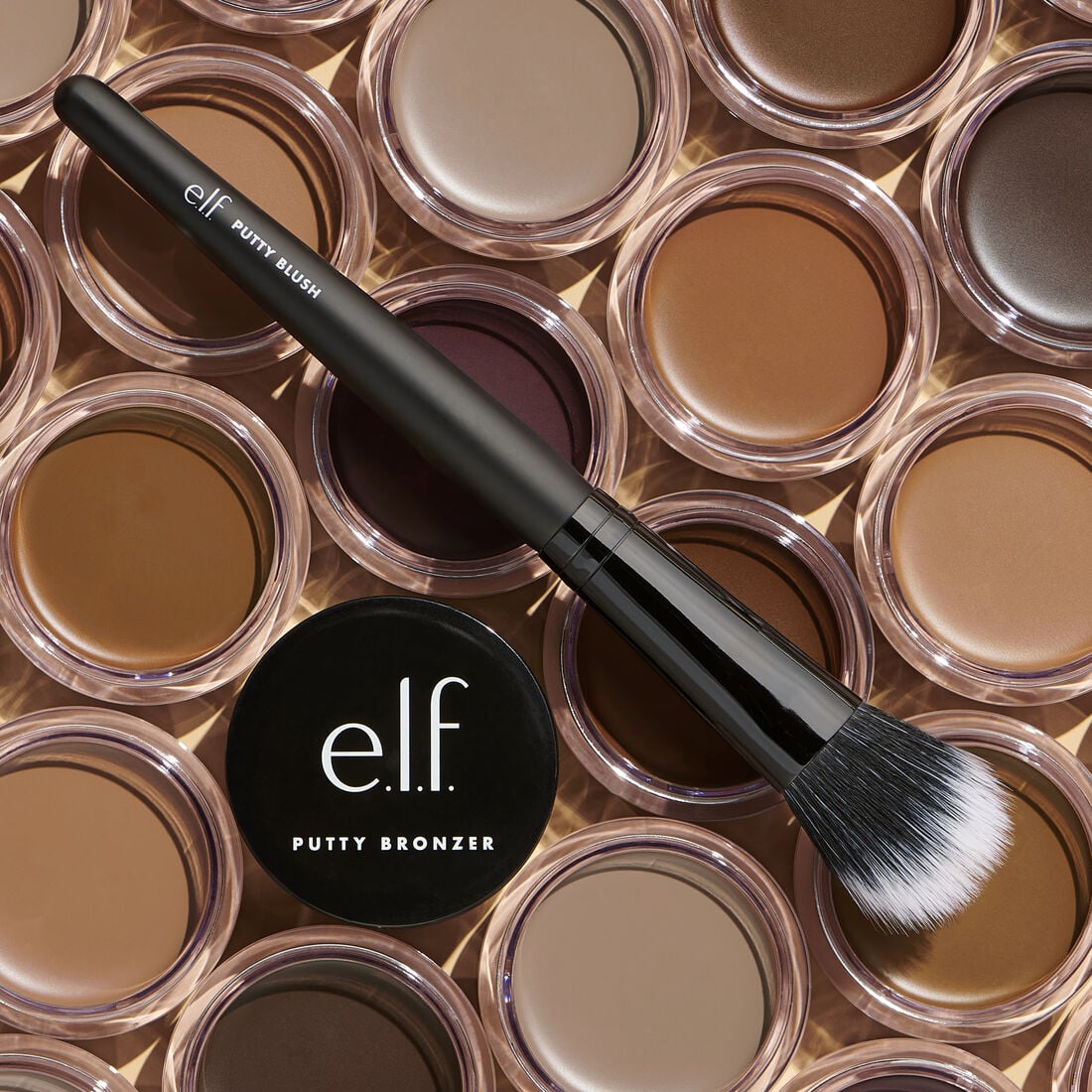 Blending powder bronzer has never exactly been my strong suit. Maybe I apply too much or perhaps my brush (and overall technique) could use an upgrade, but I can't say I've been blown away with a finished look when I have been the sole artist in quite some time. That's usually the reason I forgo the product in my day-to-day routine too.
Eager for instant satisfaction, I paused my effort in searching for new powder tutorials and decided to give e.l.f. Cosmetics Putty Bronzer ($6) a shot. Considering I feel more confident in applying cream-based eyeshadow and highlighter, I had a feeling this would work out in my favor. Thankfully, my intuition was correct.
To apply the creamy bronzer, I decided to use my all-time favorite makeup application tool — my fingertips. After washing and drying my hands, I gently pressed down the bronzer and created tiny circular motions with my middle finger to pick up a little bit of the product. Then, I gently tapped my middle finger on my cheekbones.
Source: Read Full Article