Another film on the tragic life of late singer Amy Winehouse is in the works. Halcyon Studios announced they're producing a biopic on the artist's life based on the non-fiction book "Saving Amy" by Daphne Barak.
Winehouse became famous for her iconic voice with just two studio albums, "Frank" and "Back to Black," both of which made it on the Billboard 200 chart and earned the star multiple Grammy awards. The U.K. artist also recorded three Hot 100 hits.
In July of 2011, Winehouse died at age 27 from alcohol poisoning, according to The Hollywood Reporter. The tragic death made Winehouse a part of "The 27 Club" or a group of celebrities who passed away at 27 including Jim Morrison, Jimi Hendrix, and Janice Joplin. The "Rehab" star's life has consistently gained interest from fans hoping to remember her legacy and learn more about her struggle with drugs and alcohol. Perhaps the one person closest to Winehouse upon her death in 2011 was Daphne Barak, who is revealing more and more about the singer and her final days.
Journalist Daphne Barak was considered Amy Winehouse's confidant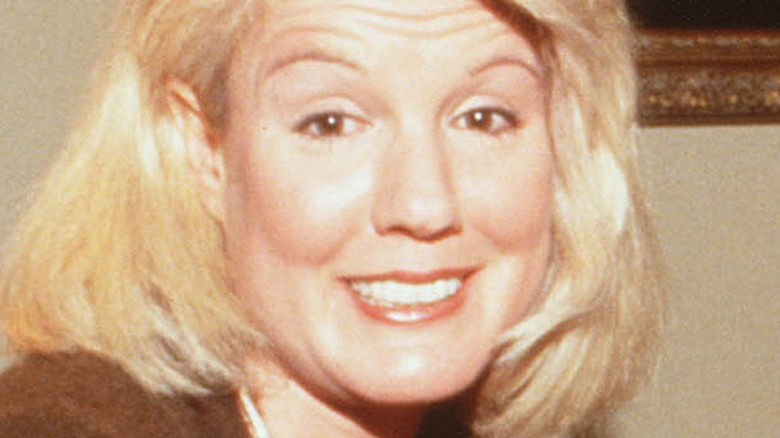 Daphne Barak's nonfiction book on Amy Winehouse, "Saving Amy," is based on six months' worth of archival footage of the artist in her last three years of life (via The Hollywood Reporter). The footage captured totals to 40 hours of Winehouse and her family and includes photos and notes from Barak's time with the Winehouses.
"Only Daphne can explain my complicated life," said Winehouse prior to her tragic death in 2011, according to ExtraTV. In recent years, the journalist who became Winehouse's confidant has slowly released footage from her archive of interviews with various celebrities including personal moments Winehouse had with her father, Mitch. Now, Barak is using her footage and her book "Saving Amy" as the basis of a new biopic with Halcyon Studios.
"Our team is honored to be working on this project," said CEO of Halcyon Studios David Ellender. "Although her career was cut far too short, Amy was the voice of a generation and we look forward to telling her story in the most poignant way possible."
While The Hollywood Reporter notes that Barak is set to executive produce the project, the journalist and production team have one big obstacle to overcome: Winehouse's family.
Amy Winehouse's father says the biopic is "not allowed"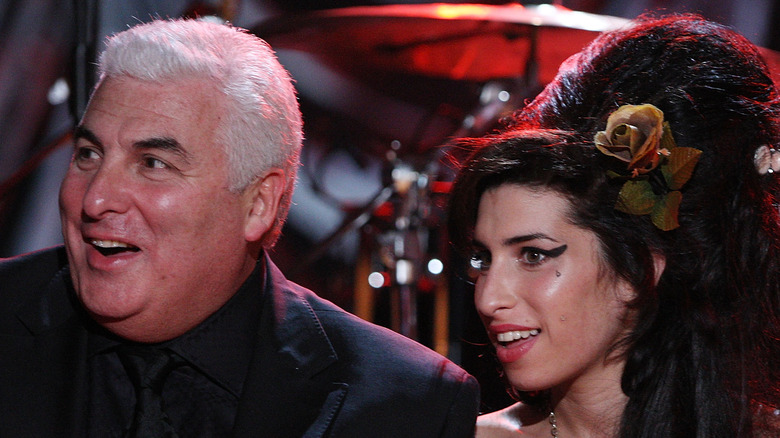 Speaking to TMZ, Amy Winehouse's father Mitch Winehouse shot down the possibility of a biopic on his famous daughter, telling the outlet the production is "100% not allowed."
The statement is a significant hurdle for Daphne Barak and Halcyon Studios, as Mitch is the administrator of his late daughter's estate and claims he didn't give permission for the use of Winehouse's image or music. The famous father also revealed he has no intention of greenlighting the new biopic, as the Winehouse estate is working on a biopic themselves with Universal and plans to start filming as early as 2022.
The author of "Saving Amy," Barak seems to be relying on one loophole to go forward with the Amy Winehouse biopic despite the artist's family's objections….it's her book. The journalist claims the new biopic will be based on her own footage with the "You Know I'm No Good" singer, giving her the legal right to go forward with the project. "I have all of the releases and legal agreements needed. Just like the NFTs being marketed on OG2D, this material is also all legally my property to sell."
The new biopic will join a list of movies already made on Amy Winehouse, including 2015's "Amy."
Source: Read Full Article