Melissa Gilbert and Michael Landon became close when she played Laura Ingalls on Little House on the Prairie. The child actor was in the same age group as her TV dad's daughter, Leslie Landon. In her book, Prairie Tale, the author shared that she was with Leslie when she got drunk for the first time.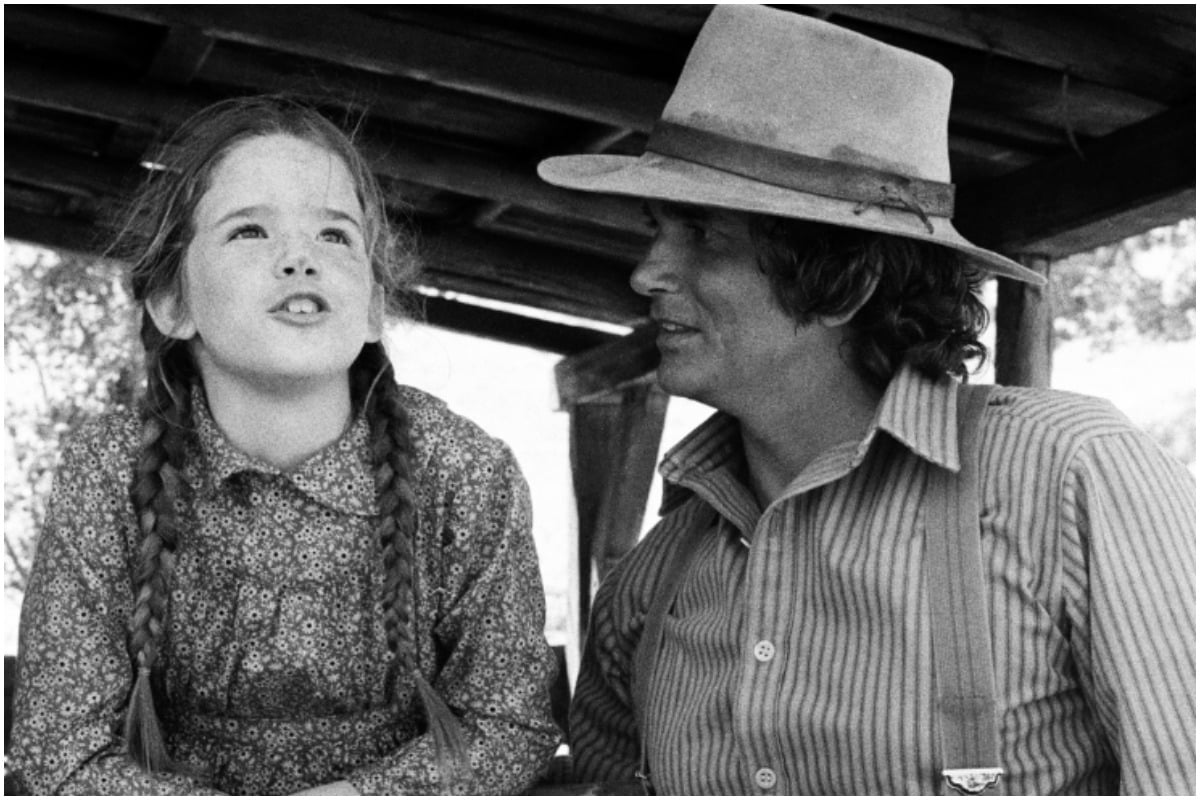 Melissa Gilbert drank too much with Michael Landon's daughter in Hawaii
Throughout her book and in multiple interviews, Gilbert described Landon as her "surrogate father." When the actor's father, Paul Gilbert, died on February 13, 1976, she sought comfort in having an on-screen dad. Soon, The Miracle Worker star had sleepovers with Landon's kids and joined them on family vacations.
One of her trips with the Landons took place when she was 15. She went to Hawaii with the family and her mother, Barbara Cowan. During the trip, the adults left the adolescents to attend dinner on the island. Once they realized they were free from their parents' supervision, Gilbert, Leslie, and Helen Reddy's daughter, Tracy Wald, decided to raid their hotel's minibar. 
"The three of us parked ourselves in front of the minibar and drank everything in it," she wrote in Prairie Tale. "We had vodka, rum, wine, champagne, Crown Royal, and Baileys Irish Cream, which I liked."
'Little House on the Prairie' star Michael Landon didn't criticize Melissa Gilbert for getting drunk
After they mixed multiple alcoholic beverages, Gilbert said she and Leslie felt "like we were an inch from death" the next day. The friends barely made it through a day at the beach because of their hangovers. She said they were "slumped in chairs on the sand" when Landon confronted them about their activities the night before.
"I hear you two had a little adventure last night," he said.
Once they got caught, the Charles Ingalls actor asked the teenagers if they would ever drink themselves sick again. Both of them said no and began to cry. However, Gilbert soon learned that the Bonanza star wasn't mad at her or his daughter. While at the beach, the actor gave them "two glasses of what appeared to be tomato juice." 
"I think both of us were crying from the pain we felt and the relief we hoped he could provide, rather than from fear or shame," she said. "Mike handed each of us a glass. They were Bloody Marys."
Michael Landon got drunk during 'Little House on the Prairie' 
In her memoir, Gilbert admitted that she was surprised that she and Leslie didn't get into any trouble after getting drunk. She said her mother never mentioned the escapades. The Joshua's Heart actor also felt that her "Hollywood privilege" was a factor.
Landon's relationship with alcohol could've been another reason he didn't punish his TV daughter. During a 2009 interview with Today, Gilbert said the Highway to Heaven star "sipped vodka from his coffee mug" when he worked on Little House on the Prairie. However, she learned about his habit after the show ended, as he kept it hidden from the child actors. 
"To his credit, I never saw him get drunk; I never saw his personality change. He didn't have that switch," she said. "I did later on when I began drinking. I would reach a point where that switch would flip, and my personality would change — but Michael was able to maintain no matter what."
On July 1, 1991, Landon died of pancreatic cancer.
Source: Read Full Article